ITT CULTURE CODE
OUR EXPERIENCE
Our studio is on the market for 18 years. This is an impressive length of time for a gaming company – not many companies passed this milestone, and there is quite an obvious explanation as to why this is the case. The game industry is very young and only just recently started on the path of maturation; therefore, "black swans" fly in here more often than usual, and the development of technology and high competition constantly increase the requirements for entertainment content and change the development paradigm.

Over the past 18 years, we have experienced all these difficulties.
We have been taken over by a large corporation.
We witnessed the departure of some of the founders.
We came to the industry at the dawn of the emergence of browser games, saw the heyday of social networks and experienced the boom of social games with everyone.
We watched the release of the first iPhone and remember an absolutely empty AppStore. We have seen the birth process of the mobile trend. Before our eyes, the Free2Play business model has blossomed from the first timid sprouts into an indestructible titan.
We have all seen it, experienced it and lived it. And now, after 18 years of this fascinating, but thorny path, I want to share some of the valuable lessons we have learned and who we have become as a result.

I will talk about what IT Territory studio is now, the key qualities we value in our employees, what takes priority and what we are most proud of.

PROACTIVITY AT ITT

Looking back on the most critical moments in the life of the studio, we have always tried to maintain a thorough understanding of what has helped us to cope with adversity. Why have crisis situations not absorbed us like so many other gaming companies? Why and how have we found the strength to overcome them?

And we've always become convinced that it was all about highly proactive employees - as they are called these days. We just call them "people who genuinely care".

For us, proactivity is a strong inner desire to take advantage of any opportunity to improve results, even when no one expects it. This is a rejection of a formal approach to work, a rejection of ineffective, outdated solutions, even if they are dictated by historically established standards.

The studio's test of time clearly proves that it is proactive employees who move the studio forward. Thanks to such a productive and effective team, we are constantly improving workflows, priorities are updated in a timely manner, evaluation criteria are improved, and growth points are determined that make us both competitive and modern.

THE IMPORTANCE OF TEAMS IN ITT

The next observation that we have made over these past 18 years is truly valuing the importance of teams.

We have enjoyed an impressive history of success, which includes star projects, whose profitability gave us the feeling that all our goals had been fully achieved.
However, in fact, everything is a little more complicated than it seems on the surface. Whatever sensational hit you create, there always comes a point when it starts to fall. And then the question arises: what's next? And next comes the need for a new hit. And with every new hit, the cycle repeats itself.

These cycles have led us to the realization of a very simple fact that is not obvious to everyone. The importance of projects is fleeting, while the importance of the teams creating projects is constant.
But what is behind the words "the importance of teams"?
Untouchability of its members? The power of certain people? Countless treasures in the form of compensations and a benefits package?

No.
To answer this question, you should first agree that the team is not so much certain specialists as it is the relationships that are developed between them. A communication model built on mutual respect, trust, authority and complementarity - that's what our comprehension of a team is.

So when we talk about the importance of teams, we mean the importance of developing an environment that helps people in the team to interact comfortably and effectively with each other.

ITT SELF-ORGANIZATION

When speaking about self-organization inside the studio, we are talking about responsibility.

Despite the fact that there is a clear hierarchy at ITT, we use the power structure with a hint of caution as the manifestation of power can often make people hostage to someone else's decisions. And this blurs the sense of responsibility for specific people in regards to the end result.

Therefore, at ITT we try to achieve results through the self-organization of employees and teams. And we tend to replace directive influence measures with various positive forms of facilitation.

Our model is more efficient - due to the fact that most solutions begin to form within the team itself, rather than being imposed from the top down. This allows the teams to feel more responsible for the result and, in addition, enables employees to build processes not based on strict methodology, but instead, based on their own actual experience.

At the same time, self-organization stimulates individuals to show their true talents - those abilities that are demanded by the team, and not by the employee manual. And it is quite obvious that that's how the skills to which a person really has a vocation will be in demand.

Thus we achieve the main thing: we eliminate the social risks associated with the employee's usefulness, because now the request for their talents is formed directly through the team, and not from the outside. This predetermines the full development of personality, allowing for revealing the inner potential of each person.

ITT's FOCUS ON PEOPLE

At a certain point in our life, we grew a lot.
Each company is experiencing a growth crisis in its own way, and we are no exception. But having coped, we were able to supplement the DNA of our studio with a very important quality.

We realized that the importance of HR and communications in our studio had been underestimated all this time.

Up to this point, HR represented a separate centralized function that was enabled during the stage of searching for an employee and then disabled till the moment of their departure from the company. The inefficiency of this approach became clear almost immediately after the size of the studio exceeded 200 people. The team has become too large to remain as well-coordinated.

It all started with the recognition of the fact that no leader, no matter how talented, is able to manage a large team on their own. The logical way out was the emergence of a new role for the studio - HR BP, which is now a key aspect for us.

With the advent of our HR-partner it became clear that a powerful point of growth was all this time not involved and how great the team's demand for professional HR-assistance truly was. Therefore, now one can meet the maximum number of HR specialists at ITT. And we did not recruit them from outside - instead, we are creating a local HR person in each of our employees.

To do this, we began to train managers to conduct interviews, to build the process of adaptation around newcomers and current employees, organized training sessions based on personal feedback, active listening, communication management, and many other aspects.
As you might have guessed, the growth point identified by the arrival of HR BP is due to the fact that the studio no longer ceases to underestimate the important skills that are now called "soft skills".

ITT KNOWLEDGE MANAGEMENT

«The more they know, the more they'll understand. The more they understand, the more they'll care. Once they care, there's no stopping them. If you don't trust your associates to know what's going on, they'll know you don't really consider them partners».

These are the very true words spoken by Sam Walton, which we completely believe in.

It is this principle that determines knowledge management in our studio. We strive to be as transparent and open to our employees as we possibly can. All non-confidential information is in direct access or promptly available upon request. We have regular channels of informing our employees about the current status of the studio's key tasks and the financial health of our projects. The most important thing for us is honesty and objectivity, so the employees know not only about our successes, but also about existing challenges and problems.

Another important aspect of knowledge management for us is the applied nature of its use. We share our knowledge not only to provide and create the necessary context, but also to improve the overall efficiency of the entire studio. Our employees don't just learn how to formulate knowledge, but to always think about the possibility of passing this knowledge on to other people.

ITT DETERMINATION

Having spent so many years on the market, we fully experienced the short-lived nature of any success formula. The market is changing very quickly; today one genre is popular, the day after tomorrow - another one, today one business model is effective, the day after tomorrow - another one. In the absence of stability for a long time, the first thing you start to do if you want to stay effective is to make quick decisions.

Therefore, determination and the desire to attain maximum results with minimum effort have become another evolutionary quality of the modern ITT.

But we should still learn how to make quick decisions.
After all, it is not only a matter of saving time, as it may seem at first. It is first of all an ability to focus on results in the discussion.
To achieve this, we have changed our approach to criticism.
We avoid criticism for the sake of criticism - instead, we explore alternative proposals.

If we are faced with a controversial decision aimed at finding new opportunities, we will rather give it a try (by making a prototype, conducting an experiment or launching a pilot version) than try to convince each other of the fallacies of the statements.

Of course, in order to make quick decisions, you need to fully understand the purpose and its priorities very well. That's why we teach our managers about operational thinking. They should assess both the pros and the risks, monitor the impact of the proposed solution not only within a single task, but also within the project, its team, other allied teams, the entire studio and its overall strategy.

DATA-DRIVEN IN ITT

At a certain stage of our life, we came to the realization that the complexity, uncontrollability and globalization of the gaming market has overcome the limitation when you can get by with the expert knowledge of individuals, even the most outstanding ones. Comprehending these realities, we understood the vulnerability of decisions that are dictated only by the authoritative opinion of a specialist, so we employed an approach where decision-making is based on data - a data-driven approach.

We started developing competencies and processes that allow us to support all vital areas of our business with statistical data and objective trends. First of all, it affected the process of developing and promoting of our projects. We have two analytical departments: marketing and product. Their task is to present daily the results of the actions of our teams in the form of data and turn this data into guidelines for action.

Now we can not only evaluate and interpret the current reality, but also make forecasts. We can make calculations on the estimated income from the user for six months based on their playing activity for two days. We are able to predict the player's withdrawal from the project and learn to redirect them effectively to another one of our games. We are able to assess the intricacies of the game using ten-minute content and much more.

So comprehending analytics and having the ability to work with data to complete our tasks became mandatory core competencies of our employees.

WE ARE GAME DEVELOPERS!

Today IT Territory Studio is a successful game developer, primarily in the mobile games arena. Our expertise and main interests are focused on midcore action games. The studio has 5 product teams and centralized marketing, operations, analytics, localization and testing departments. There are also areas of support for VIP-players, RnD and the development of our own cross promo system - "Pilgrim".

This organizational structure allows us to combine the development of new projects with high-quality support for those already launched. Every year we release 1-2 new games. This pace requires a continual search for new ideas, so not only the studio head, but also the employees are involved in this process.
Everyone has an opportunity to not only offer an idea, but also to test out its prospects with the help of our special marketing practices, which we are very proud of. We also have special resources that allow us to create prototypes without compromising the basic design.

In the development process we adhere to the parity between creativity and executive discipline. Quality for us is a tool that helps us meet the expectations of players, but is not necessarily a final objective in itself. We don't believe that quality is something that is associated with a lengthy process.
When creating games we actively rely not only on our own experience, but also on the gaming experience of the entire VK company, so we are very welcoming of dialogue and exchange of information with other developers.

We have the know-how and love to make games. For each and every one of them we try to realize not only the quintessence of all the knowledge received during these 18 years, but also to truly invest a part of ourselves. We want millions of our players around the world to experience resounding happiness, which is impossible if there is no soul in the game.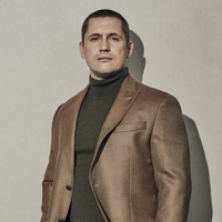 Aleksandr Enin
Head of studio